Camilla Herlevich
Executive Director

Wilmington Office
(910) 790-4524 x206
Camilla spent her childhood exploring the waterways and woods around Wilmington. After college and law school, she traveled around the country with a national conservation organization for which she worked as staff attorney. After a decade, she came back to the Carolina Coast to raise her family. She spent one (miserable) year with a law firm before quitting to join 3 friends to found the Coastal Land Trust. She lives in Wilmington with her husband, and has three grown children and two grand-children. Her favorite Coastal Land Trust projects are Springer's Point Preserve at Ocracoke, BW Wells Savannah, Bird Island, Pettiford Creek, and all the projects of Town Creek and the lower Cape Fear corridor.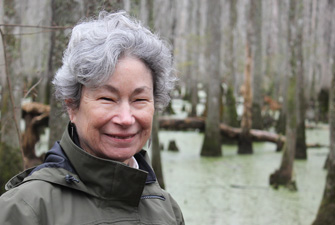 Janice Allen
Deputy Director

New Bern office
(252) 634-1927
Janice joined the Coastal Land Trust in 1997 and is responsible for advancing the land trust's efforts to protect priority natural, scenic, and/or historic areas in the coastal plain of North Carolina. Her interest in the work of the Coastal Land Trust stems from her vast background in wildlife biology and natural resources conservation. Before joining the Coastal Land Trust, Ms. Allen spent over ten years working for the U.S. Fish and Wildlife Service at the Roanoke River National Wildlife Refuge in North Carolina, at the Asheville, NC Field Office, and at the Southeast Regional Office in Atlanta, GA. Ms. Allen received her Bachelor of Science degree in Natural Resources from the University of Michigan and a Masters of Science degree from Auburn University in Wildlife Biology. Outside of work, Ms. Allen enjoys hiking and working at the family farm with her husband, Dave and riding horses with her daughter Cora.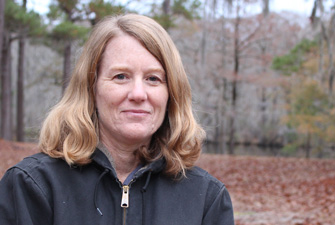 Lee Leidy
Northeast Region Director

Elizabeth City
(252)335-9495
Lee joined the Coastal Land Trust in 2002, after having represented the Coastal Land Trust in conservation acquisitions while in private practice. She loved the work, professionalism, mission, and people of Coastal Land Trust – so much so that she eventually left private practice to join the Coastal Land Trust as a staff attorney and the northeast region director. Lee works out of the northeast office in Elizabeth City. In private practice, she focused on residential and commercial real property transactions.  This practice engendered a special appreciation for the fragile balance which exists between economic, and, in turn, political demands and environmental concerns – particularly in the state's coastal plain. Lee received her B.A. degree in Biology from Wake Forest University and her J. D. degree from the UNC Chapel Hill. She lives in Elizabeth City, North Carolina, with her husband and their two children. Lee loves running, hiking and playing at the beach. Her favorite Coastal Land Trust projects are Springer's Point Preserve, Bray Hollow, Sample, Rayburn Farm, and Jubilee Farms.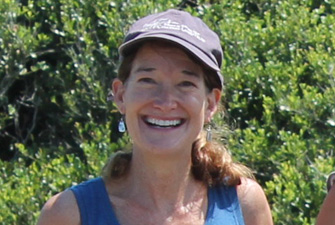 Jesica Blake
Director of Stewardship and Community Conservation

Wilmington Office
(910) 790-4524 x203
Jesica joined the Coastal Land Trust in 2002 as the first stewardship staff member. She holds a BS in Environmental Science/Natural Resources from Johnson State College as well as a Certificate in Forestry and Wildlife Conservation. As Director of Stewardship and Community Conservation, Jesica oversees monitoring and enforcement of all conservation properties (both preserves and private lands) as well as preserve management. She currently sits on the Masonboro Island and Bird Island Local Advisory Committees and is the Southeast Region's Stewardship Leader/Liaison for the Land Trust Alliance. In addition, she is working on community conservation partnerships including cultural heritage and public access.  She spends her free time outdoors in NC and the Adirondacks. Her favorite Coastal Land Trust preserve is Gales Creek Preserve at Camp Sam Hatcher (Carteret County).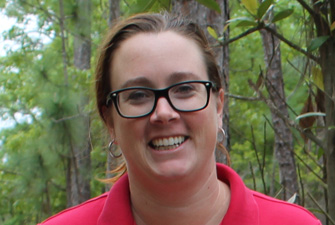 Chris Ketchie
Stewardship Biologist

Wilmington Office
(910) 790-4524 x207
Christopher, a native North Carolinian, has been with the Coastal Land Trust since July 2015. After completing his undergraduate degree from the UNC Chapel Hill in 2002, he pursued his sense of adventure by moving out west to become a wildland firefighter for the United States Forest Service. In 2007, he returned home to study at North Carolina State University, where he received his master's degree in Forestry and Environmental Resources with a concentration in Geospatial Information Science. After spending four rewarding years with a social justice nonprofit in Durham, the call of the woods was strong, and he decided to pivot back to natural resource management in Wilmington with the Land Trust. As a Stewardship Biologist/GIS Specialist, Christopher maintains the GIS System and oversees the monitoring and management of the Coastal Land Trust's conservation easements and preserves. He is also a strong advocate for the use of prescribed fire as a land management tool and is particularly fond of our State Tree, the Longleaf Pine.
Tatum Justice
Stewardship Assistant

Wilmington Office
(910) 790-4524 x230
Tatum has been with the Coastal Land Trust since January 2014 as the Stewardship Assistant.  She assists the Stewardship Department with annual monitoring and reports on our conservation easement properties, trail work, restoration efforts, and educational activities.  Tatum obtained her B.S. in Biology from Salem College, and has gained experience working with both state and local conservation agencies.  Her favorite aspect of working in land conservation is preserving the ecological habitats unique to the North Carolina coast, where she grew up.  Her favorite protected areas are maritime forests, like the Coastal Land Trust's Springer's Point Preserve located on Ocracoke Island!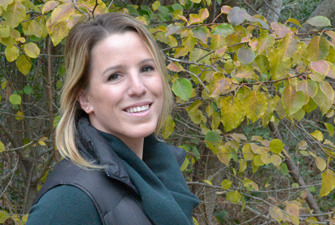 Jade Woll
Americorps Service Member

Wilmington Office
(910) 790-4524 x230
Jade is from Northern VA, went to school at Lynchburg College, and received a BS in Environmental Science. She is planning on going to grad school after her AmeriCorps Service, most likely in a marine-related field. At the Coastal Land Trust she is working on a variety of projects, including creating curriculum that will be used in local schools, helping to organize and implement volunteer programs, and connecting with our community members.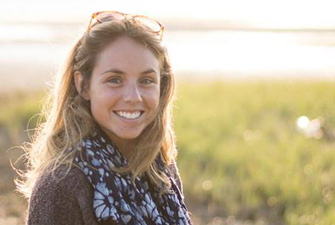 Vann Pearsall
Director of Development

Wilmington Office
(910) 790-4524 x210
Vann oversees fundraising, outreach and marketing activities of the Coastal Land Trust, building relationships with our current members and educating the community about the importance of investing in coastal conservation. Vann joined the Coastal Land Trust in 2010, returning to Wilmington after 10 years as a non-profit executive in Bethesda, MD and Wilson, NC. A 1996 Graduate of UNC Wilmington, Vann grew up in Pender County, where he spent many days swimming and fishing on the Northeast Cape Fear River with his family and friends and many nights Scouting in the fields and forests of southeastern NC. Outside of work, Vann makes time to play around on the guitar and regularly attends concerts and music festivals. He loves cooking, camping, and is an avid sports fan. His favorite Coastal Land Trust preserve is the BW Wells Savannah, located about 5 miles from his childhood home.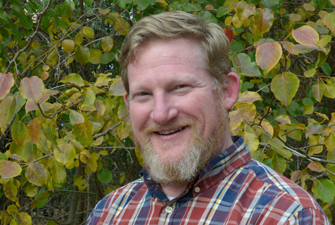 Beth Steelman
Development Associate – Major Gifts

Wilmington Office
(910) 790-4524 x200
A Wilmington native, Beth White Steelman earned the highest award in Girl Scouting without ever camping in the woods. However, she does own hiking boots, which she wore while exploring Siberia and the Kamchatka Peninsula. Beth agrees with Scarlett's daddy: "Land, Katie Scarlett, 'tis the only thing that lasts." She and her husband Ben have traveled to six of the seven continents. Beth and her family have placed a conservation easement on their land in Pender County, and they are actively reforesting a portion of the land with long leaf pine.  Beth has a degree in Psychology and Spanish from Salem College and most recently supplemented her degree with studies in Russian and anthropology at UNCW. She has worked with non-profits in the areas of communications, marketing and development for more than 20 years. She previously served on the Board of Directors for the Coastal Land Trust and now thinks that having the opportunity to work on staff is the perfect "almost retirement" job.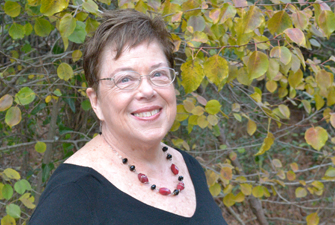 Wilmington Office
(910) 790-4524 x209
Stephanie grew up on the high plains of Texas and Kansas, and has a deep appreciation for wide-open spaces and big sky. She earned undergraduate degrees in psychology and religion from Austin College (Sherman, TX) and a masters in nonprofit organizations from the University of Georgia (Athens, GA). She brings to Coastal Land Trust more than a decade of experience in the nonprofit sector focusing on program coordination, outreach, and fundraising. Stephanie and her family moved to Wilmington in 2007, and they have grown to love the beauty of the coastal flatlands where they enjoy biking, camping, and paddling.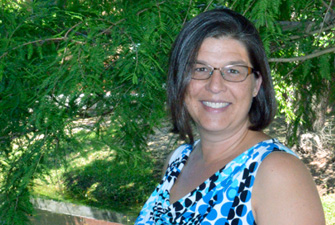 Wilmington Office
(910) 790-4524 x201
Anna grew up in California, nestled between redwood forests and the Pacific Ocean, where she developed a great appreciation for nature. She earned her B.A. at Alfred University in Upstate New York in 2011 and moved to North Carolina shortly after graduating. She has a passion for history, museum and curatorial studies, and conservation/preservation. She is excited to be a member of the Coastal Land Trust team where she is eager to help protect the coastal region's habitats and natural areas.!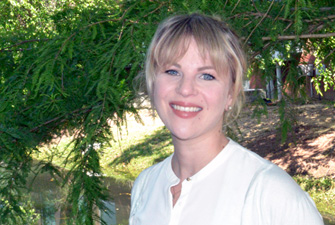 Jim Coyle
Business Manager

Wilmington Office
(910) 790-4524 x204
Jim joined the Coastal Land Trust as Business Manager in October 2016.  He grew up in the big city of Philadelphia and recently moved to Leland, NC with his wife and 2 dogs in April of 2016.  Jim earned his BBA in Accounting at Temple University and spent many years in the accounting field before making the change to the nonprofit world.  He enjoys cooking and golf.